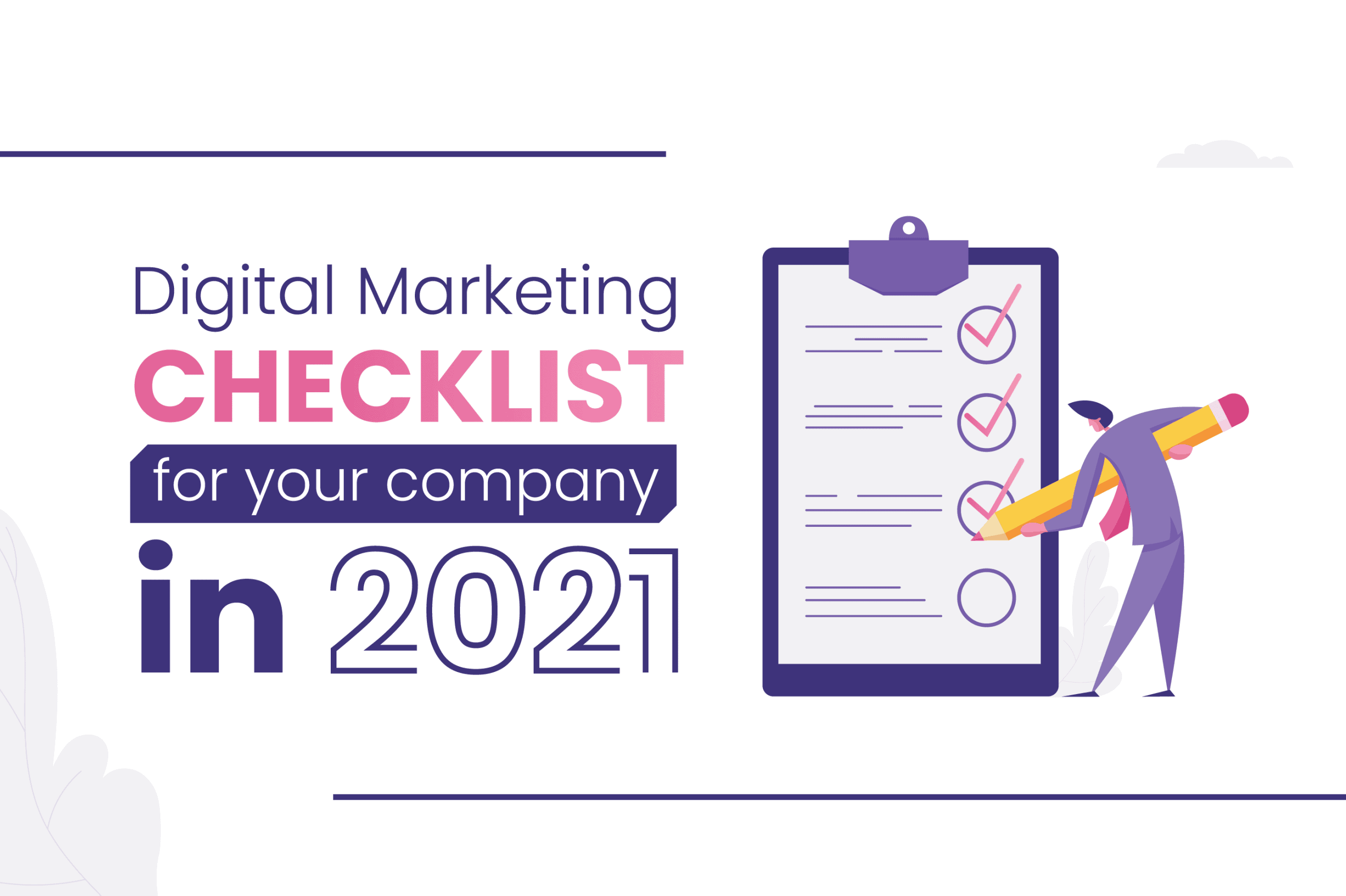 Recently there have been so many changes in the pattern of advertisement and promotion. There have been two distinct kinds of marketing; one is a traditional kind of marketing that attracts the people through TV ads proposals any pamphlets or direct communication with them and telling them through your words about your business. The second one is planning and advertising the company to the most interested audience through social media like SEO and campaigns. Out of all these methods, you have to look for the best to-do list for your business in 2021.
Top digital marketing checklist for your company in 2021:
We have brought the finest strategies and the most impactful digital marketing activities that can get your business to the top. Follow these strategies to get on top of your competition.
SEO (Search Engine Optimization):
Making a website for your brand or business is an initial thing but maintaining that website and keeping it efficient for increasing your sales is a science experimented by SEO. It is the activity of ranking your business keywords for showing it on the top pages on search engines. A higher ranking means higher chances of the audience to see your website. It has the following benefits for your business.
Build the company:
The more people see your site, and the more your company will be known by people, thus increasing sales on your products.
Engage your audience:
With more audience, you can get to know what a large mass wants to buy and what products they take the most interest in checking out. Engage your audience with a killer copy that describes your product as the only way to solve their problem.
PPC campaigns:
A PPC (pay per click) is a good campaign that involves the bidding of keywords for your company's advertisement. You bid on the keywords you want to get ranked on and when a user types your keyword in the search bar your product will pop up on first and if it someone click it for which you pay the bid it has highest chances of getting converted into sales.
Probability of sales:
With PPC, you can get the highest number of sales at the lowest cost because research has shown that you get almost $8 for every 1$ investment on PPC.
A quick boost for new business:
If you are just new in business than a quick investment in PPC pays you like a good investment in your company. By working with SEO, PPC advertising can rank your website and company best, and it will be a perfect startup for your business, after which you can have relief.
E-mail marketing:
This kind of marketing involves retaining customers by repeatedly showing the exciting information about your company even if they are done with buying. This way, the customers will always remember their buying experience, and with more marketing, through e-mail, they may make mind to purchase from you again.
With this marketing, your company will have a certain hype that will distinguish from others, and you will always remain in, and that is what a buyer chooses.
Social media marketing:
Everyone uses social media; it is a vast platform. Its use will be greater than ever because the covid has made world online. These are the places where a potential buyer spends most of its time like Facebook, Twitter, Pinterest and LinkedIn.
Scrolling through these apps when a buyer comes across your company's product is relevant to him, there is much chance of him going through your page moreover online business has moved marketing to social apps. Some business holders are doing their business online with various business pages on Instagram and Facebook. Consistency counts here a lot replying your customers, answering their queries and promoting your brand in the inbox. All these factors count so much this also helps to get ratings that are primary parameter while buying.
Conclusion:
In short, marketing should be a must for your business because the investment would not do alone for you what it will do along with marketing. A company should always choose strategy according to its need and budget because one has many options in this technology world of 2021.